Site Update: Jump to Chapter!
Hey all! I hope things have been well for you!
I have just one short site update that I want to highlight in this blog post. I mentioned this back in a blog post last year, and have just finished coding it for this week's update.
Introducing the Jump to Chapter button!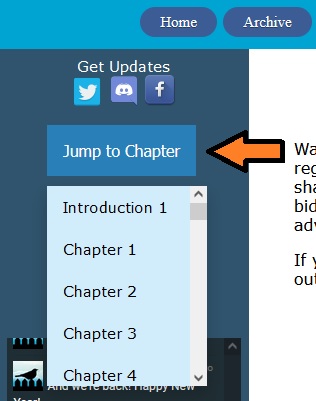 You can now jump to any chapter from the button on the sidebar. I hope that helps make navigating to a specific chapter (as long as you know the number/name) faster for you!
I still plan to push through with the remake of chapter pages, but that will be an over time sort of thing. Thanks for reading, as always!
Leave A Comment!